Attorney Chad B. McKay
(801) 621-6021
Efficient, Personalized Legal Service
Bilingual Attorney – Se Habla Español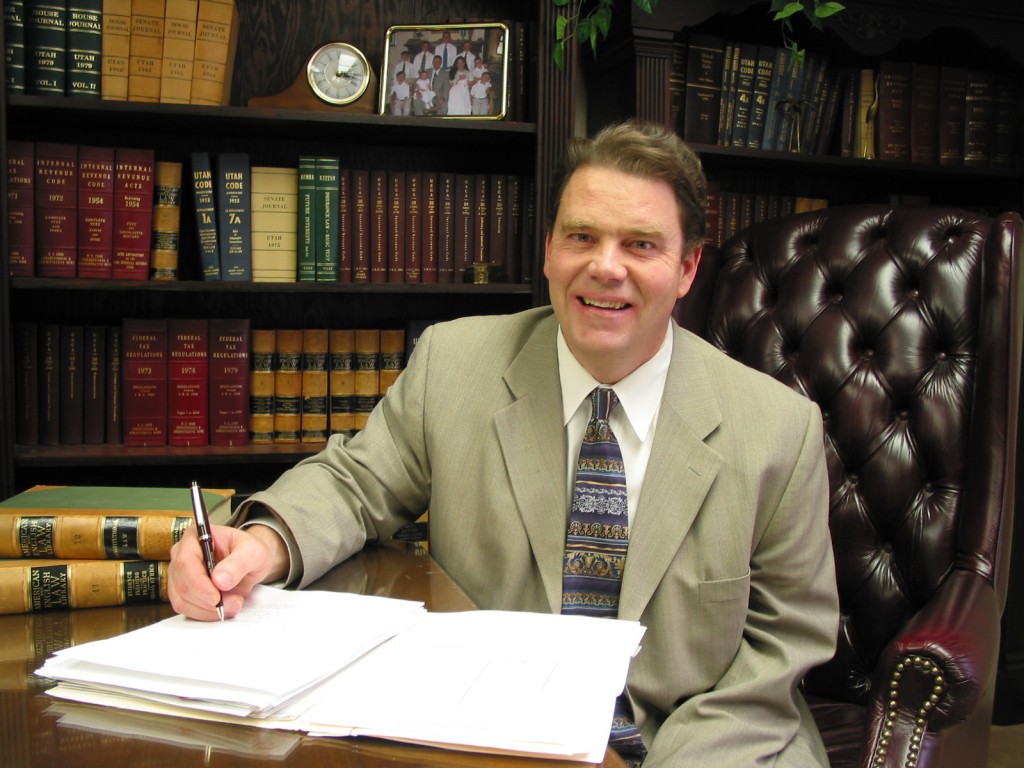 Working from his Ogden-based office, Chad B. McKay has been meeting the legal needs of people throughout Utah since 1989.  He practices a wide variety of law, including
Car Accidents, Medical Malpractice, Motorcycle Accidents, Semi-truck Accidents, Bicycle Accidents, Police Brutality, Wrongful Death, Catastrophic Injury, Dog Bites, Slips and Falls
Divorce, Alimony, Child Custody, Child Support, Adoption
Juvenile Deferment, Deportation, Citizenship and Residency
Creditor Collections, Consumer Rights
DUI, Misdemeanors, Felonies, Assault and Battery, Domestic Violence, Drug Offenses, Weapons Offenses, Sexual Offenses, Juvenile Offenses
Attorney Chad B. McKay has the experience, knowledge, and character that you want in your attorney.  If you have a legal question or need help with any area of the law, don't hesitate to contact Attorney Chad McKay for answers and advice!
In the legal community, it can sometimes seem like your serious legal problems are simply a way for the big firms to make money as they move you through the legal process.  To them, you may seem like just another case to be filed into the system without much care for your specific personal needs.  At the law office of Attorney Chad B. McKay, you are never just another case, or a number to be fed through the legal system.  Chad McKay cares about your personal needs, and he works hard to make sure that you receive quality, efficient, and personalized legal service. He will listen to your concerns and offer knowledgeable and personalized legal counsel while helping you plan for whatever your legal situation requires.
Spanish Speaking Attorney
Attorney Chad McKay has studied and spoken Spanish for over 38 years.  He has spent many hours serving the Spanish speaking community of Ogden and the surrounding areas. If you or your Spanish speaking relatives have need of an attorney who speaks Spanish, then the experience, knowledge, and skill of Attorney Chad McKay can help you with your legal needs.
Si un ser querido ha sido acusado de un delito y no habla inglés, él o ella podría estar en desventaja bajo el Ordenamiento Jurídico de Utah. Muchos de los que han sido detenidos por tráfico de drogas u otras ofensas relacionadas con drogas, no han sido detenidos con anterioridad y puede ser muy difícil comunicarse con las autoridades. Su ser querido podría verse atrapado en un sistema que trabaja duro para obtener sanciones.
Muchos abogados intentan superar este problema mediante la contratación de personal bilingüe como asistentes legales, con el fin de traducir para sus clientes. Sin embargo,este personal no tiene la misma educación y experiencia que un abogado. Las credenciales necesarias para los personal del departamento legal no son tan altas como las que necesita un abogado, por lo que podrían perderse detalles legales importantes en la traducción—-especialmente porque las leyes federales sobre reingreso ilegal después de una deportación y otros delitos fronterizos son complejos.
En la firma de Chad B. McKay, puede comunicarse claramente con su ser querido en español. Él no delegará tareas legales importantes, y no abandonará su familiar en manos de un traductor. Si un ser querido requiere ayuda en cualquier caso, el Sr. McKay le puede ayudar.
Attorney Chad B. McKay
(801) 621-6021
2650 Washington Blvd.
Ogden, UT 84401