Misdemeanor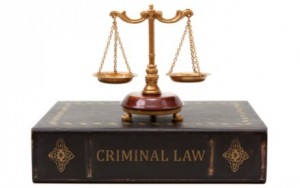 Misdemeanor
If you've been charged with a misdemeanor,  you should not take it lightly. There are strict compliance requirements in Utah that require you to take action, or a warrant can be issued for your arrest. At the law office of Chad B. McKay we have the criminal defense experience to help you with your case.
Being charged with a misdemeanor usually involves more than one charge. It may also include or affect other proceedings you may have including divorce, protective orders, bankruptcy, immigration, or civil cases. Attorney Chad B. McKay is equipped to help you with all your legal needs that may be involved.
Can you expunge a misdemeanor conviction? The answer is usually yes. For a Class A Misdemeanor you have to wait five (5) years, Class B misdemeanor is 4 years, Class C Misdemeanor or infraction is 3 years.
Misdemeanor Information
A misdemeanor is an offense lower than a felony which can be punished with a county jail term of up to one year and/or a fine. Many city and county ordinances and some state laws are misdemeanors. There are three categories of misdemeanors. Some of these include:
Class A: Negligent homicide, DUI with injury, theft, assault on a police officer, criminal mischief, and possession of marijuana (more than one ounce, less than 16 ounces).
Class B: Assault, resisting arrest, DUI, reckless driving, possession of marijuana under one ounce, possession of drug paraphernalia, shoplifting (under $300), trespass of a dwelling, public nuisance, concealed weapon, and many traffic offenses.
Class C: Public intoxication, no valid license, and driving on a suspended license.
Class      Possible Jail Term           Possible Fine
Class A   Up to one year in jail       Up to $2,500
Class B   Up to six months in jail    Up to $1,000
Class C   Up to 90 days in jail        Up to $750
The law office of Attorney Chad B. McKay in Ogden, Utah can fulfill your legal needs. Give me a call today at (801) 621-6021.  Make sure you have a compassionate and capable lawyer on your team.
For more information on Utah Criminal Offense laws, click here.