Divorce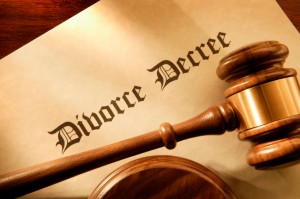 Divorce
Everyone who has ever been involved in a divorce or known someone else who has can agree that divorce is painful and trying for everyone involved. Often it leaves behind deep emotional scars and regretful words and actions.
I have helped many people through these situations and understand how to best help you overcome these difficult times and prepare to move forward after they are over.
Divorce is financially and emotionally draining regardless of your situation, but an understanding attorney can help you through the process and limit the drain upon your life and help you to start on a clean slate.
Common Divorce Issues
There are many elements to a divorce that are often overlooked by divorcing spouses at the beginning that often become difficult issues when not solved thoroughly and quickly.
Issues like child custody, child support, spousal support, parent time and many more all must be handled individually and in line with the divorce proceeding as a whole. Each situation is unique and will present its own problems, problems which can be overcome with the requisite knowledge and experience of years working in family law.
My extensive knowledge of Utah family law proceedings will carry you through with confidence.
You Don't Have to Go Through Divorce Alone
If you are facing divorce don't hesitate to seek help and guidance. It can be overwhelming to try facing the difficulties of separation on your own. We do this everyday and our experience will give you the relief and aid you are looking for.
As your divorce attorney, I will prepare you for the issues that could arise in your divorce and prepare a way to work through them to your advantage. Call for a consultation today so that you can make the most of your difficult situation.
Call the law office of Chad B. McKay today at (801) 621-6021
For more information about Utah Divorce Laws, click here.