Citizenship and Residency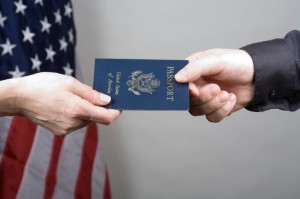 United States citizenship offers the maximum rights available in the United States. The benefits of U.S. citizenship are numerous, including the ability to sponsor relatives and family members so they can immigrate to the United States. U.S. citizens can live and work permanently in the United States, and cannot be deported or denied entry into the United States. Citizens have the right to get a U.S. passport, which is advantageous when traveling abroad. U.S. citizens are also eligible to receive additional services and assistance from U.S. Embassies and Consulates.
More than one million people legally immigrate into the United States every year. If you are seeking permanent residence or US citizenship, working with an experienced immigration attorney is the most effective way to make it through the bureaucratic process.
The US citizenship application process is complex and extremely time consuming. Obtaining permanent residency or becoming a US citizen will require for you to meet certain qualifications and possibly wait for a long period of time. Even though recent immigration laws have made it more difficult to obtain citizenship, we are here to help you understand your options and maximize your chance at becoming a permanent resident or citizen.
With my help, you can take the necessary steps to achieve your American Dream.
For more information about Immigration Laws, click here.