Deportation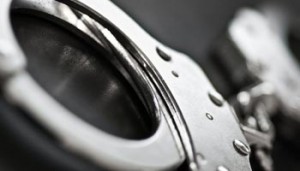 Deportation. It is a word that no one likes to hear. If you have been living in the United States – either on a temporary visa or even illegally – you know the value of making sure that you have a clean record. However, if you have been charged or convicted of a crime in this country, you need to be aware of state and federal guidelines relating to your status. But perhaps the most important consideration is your choice of attorney to assist you in preventing the threat of deportation.
If you have been charged with a crime and fear deportation, I can look at your situation and determine quickly if the crime constitutes grounds for deportation in the state of Utah. I also assist clients with the following matters related to deportation:
Habeas Petitions
Voluntary Departures
Expediting Deportation Cases
Domestic Violence Cases
Drug or Weapons Possession
Convictions
Appeals
Sex Crimes
Drug Crimes
Who can be deported?
Anyone who is not a U.S. citizen can be deported if convicted of certain criminal offenses – such as crimes of violence, crimes of fraud, sex crimes, or even minor drug or weapons offenses. You may also be subject to deportation if you entered illegally or you have overstayed the time allowed by a your visa. The good news is that there are many different ways to defend our clients and keep them from deportation! I can defend you against deportation removal proceedings in immigration courts throughout the state of Utah
You need an experienced attorney to appear in immigration court for you to argue that you deserve to be allowed to remain in the United States. I can defend you against deportation and make the court consider your entire situation – family connections, lack of criminal record, ties and contributions to the community.
I can help you with Cancellation of Removal, Withholding of Removal, Deferred Prosecution and Voluntary Departure.
Please don't sign deportation papers without checking with the law office of Chad McKay – call or stop by my office today.
Click here for more information.