Medical Malpractice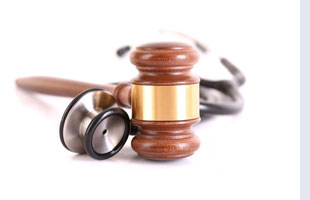 The subject of healthcare has been and will be at the forefront of local and national politics for the foreseeable future.  Healthcare is a necessity in today's world due to the frequent illness and injury that inevitably impact people's lives.  Those who seek medical treatment often need efficient and timely care in order to continue living their lives as they would like to. Signing a physician's consent form does not indicate consent to substandard medical treatment. Yet everyday, in hospitals across Utah, patients are subject to medical malpractice because of the negligence of medical providers.
Attorney Chad B. McKay seeks to enforce the medical community's responsibility to practice medicine in a manner that meets the standards of care applicable to the medical profession. He works to obtain compensation, justice, and answers for victims of medical malpractice.
Medical Malpractice Lawyer handling cases statewide
I represent clients in all types of medical malpractice claims, including those involving:
Surgical errors
Hospital and nursing negligence
Failure to diagnose current and emerging conditions
Birth injury
Pharmaceutical errors
Defective medical devices
Nursing home negligence and abuse
And others
Call (801) 621-6021 for efficient, personalized legal advice concerning your medical malpractice case.
Medical malpractice cases are often long and hard fought, because medical providers are reluctant to acknowledge wrong-doing and insurance companies are unwilling to recognize the cost of the injuries caused by their insureds. These cases also require a high level of specialized knowledge on the attorney's part as well as significant financial and expert resources to bring the case to trial.
Attorney Chad B. McKay will aggressively pursue your case and be with you all the way so that you can obtain the compensation you need to rebuild your life.
For information on the Utah Healthcare Malpractice Act, click here.